The only marketing material available for the PACS is the following brochure. The sales team and customers need to know how the PACS functions, and this will enable the sales team to sell more products. The PACS removes material build-up from the inside of chutes, but the images need to be clear on this process.

Original PACS Marketing Material
To improve sales and understanding of the product, I renamed PACS to the Clean Sweep Air Control.
I developed brand new marketing material and launched the rebrand to improve the understanding of the sales team and customers' understanding of how the Clean Sweep works. 
I worked closely with the product engineers on the function of the nozzles to accurately direct the 3D designer on how the product prevents the build-up and plugging of transfer chutes, hoppers, and silos from bulk material handling for the product simulation. 
I directed the 3D simulation modeled and rendered by Diego Röpke. The 3D simulation took a few versions to depict the product accurately, but the engineers were happy with the precision of the nozzle function. 
I developed the storyboard, wrote and recorded the voiceover, animated the title sequences, and added background music to fit the overall tone. I compiled the explainer video into a cohesive piece to explain how the Clean Sweep works.
Explainer Video Storyboard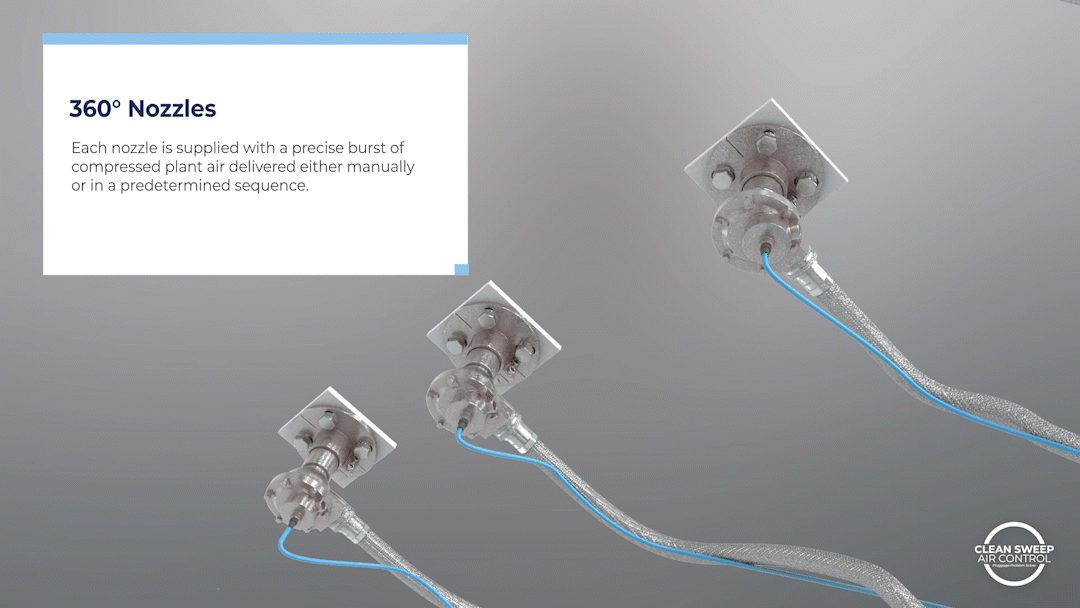 The product engineers and sales team were satisfied with the final video explainer, catalog, and marketing pieces. Upon the product launch, sales dramatically increased for the Clean Sweep, with the sales team utilizing the product video and catalog for sales pitches.