The creative direction for the video graphics of CompTIA EMEACon 2022 created an engaging and memorable visual experience for attendees while also communicating the theme and objectives of the conference. The graphics feature bold typography and a bright color palette that reflects the energy and vibrancy of the conference.

The social media graphics promote keynote speakers, workshops, and other conference events, focusing on creating visually engaging and informative content that encourages engagement from social media users.

The video graphics feature fast-paced transitions, dynamic animations, kinetic typography, and futuristic imagery to create a sense of momentum and excitement.
The typography is highly legible, with a modern and sleek look reflecting the cutting-edge technologies and practices discussed at the conference. The color palette features bold, saturated colors that evoke a sense of energy and dynamism.
The video highlights the "Top 10 Best UK Cities to Live in and Work in Tech". This data is directly from the CompTIA UK Tech Town Index 2022. 
These video stills provide a quick visual summary of the video content and highlight key moments to ensure consistency in the visual style throughout the video.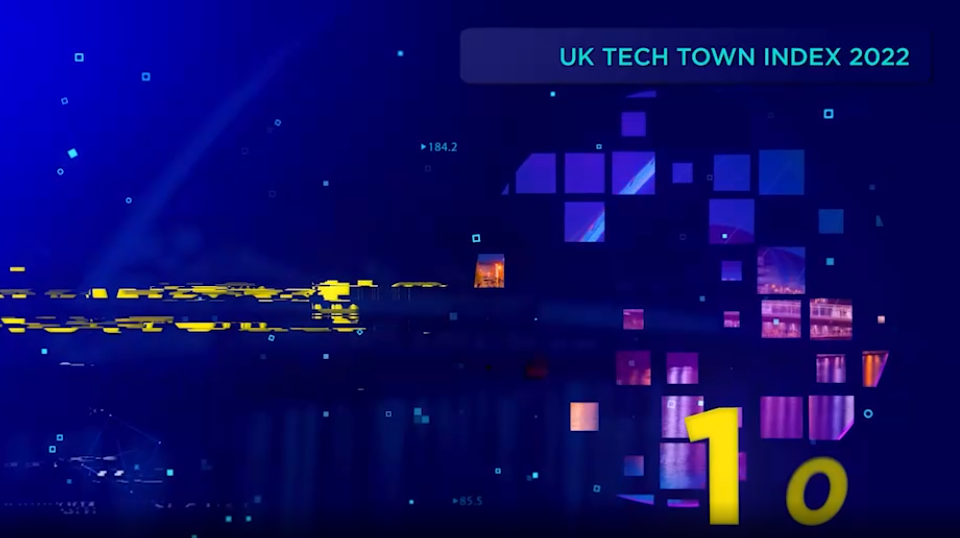 CompTIA UK Tech Town Index 2022
Working in technology continues to be a lucrative choice for IT professionals all over the world – particularly in the United Kingdom. The UK ranks behind only the United States on the global stage, and investment in the UK's tech sector has overtaken both India and China compared to the full year 2021 rankings.