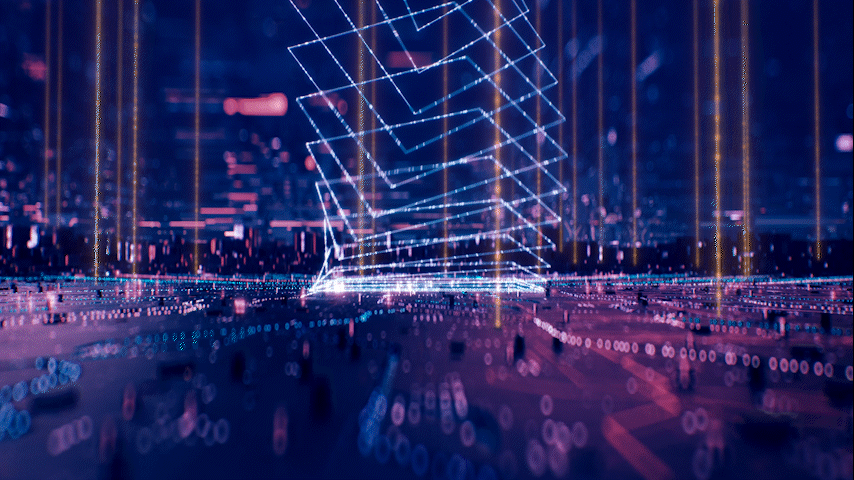 The EMEACon storyboard is an engaging and informative visual representation highlighting the ten key IT Industry Outlook trends identified by CompTIA within the EMEA (Europe, Middle East, and Africa) region. This dynamic storyboard is a comprehensive snapshot of the current and emerging trends shaping the IT landscape in this vast and diverse geographical area.

These ten trends highlight the evolving landscape of the IT industry in 2023, with a focus on adapting to new challenges, embracing emerging technologies, and addressing critical issues such as talent acquisition, cybersecurity, and supply chain disruptions.
Introduction Video Stills
The introduction starts with a close-up shot of a stylized circuit board with intricate orange and purple pathways. The camera zooms out, revealing that the circuit board is the backdrop for the entire storyboard. The event name, CompTIA EMEA Member and Partner Conference is featured on the main circuit board. Introduced is the title of the report, "Trends to Watch 2023 CompTIA IT Industry Outlook."
Video Animation | Park Plaza Westminster Bridge | London, England